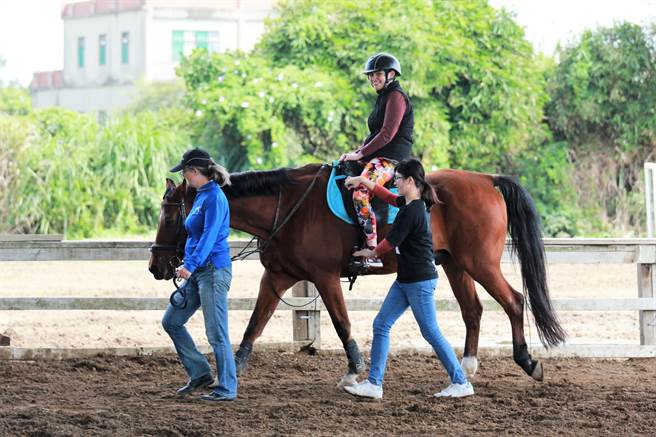 In most of our minds horse riding is an elite sport, and most riding centers are more expensive than the average person can afford. But the Therapeutic Riding Centre of Taiwan has chosen a more difficult path. Their prices are low because they have a mission: to provide "hippotherapy" that families with handicaps can afford.
HIppotherapy is like physical therapy on the back of a horse. The undulating movements of the muscles in the horse's back help strengthen the rider's core control, while at the same time teaching correct forms of exercise. Therapeutic riding, on the other hand, uses the horse's rhythmic strides to calm the nerves of children with conditions such as autism and ADHD. They are also taught to express themselves and respect life through interacting with the horse.
So, the purpose of these types of equine therapy is not to improve horse-riding skills, but rather to provide help to people with physical or mental handicaps. Coach Alain Chang, who has worked with handicapped children for years, says: "With some practice, many children who could only walk with great difficulty can experience walking about freely once they're on the back of a horse. Not only is their physical condition improved, the smiles on their faces show that these children have begun to affirm their own worth."
The Omexey Foundation had a chance to visit the Therapeutic Riding Centre and see that every child who came for class had a horse, two therapists, and someone to lead the horse all paying close attention to their needs. And once you see that it's the handicapped themselves who do all the work of caring for the horses and stables, you realize that this is a place where the handicapped are understood and accepted, where they can experience true freedom.
Running a riding center isn't easy, and developing a place where those with handicaps can find therapy, education and employment is even more of a challenge. We at Omexey were deeply touched by these ideals and decided to lend our support to our friends with disabilities and their equine therapy friends.