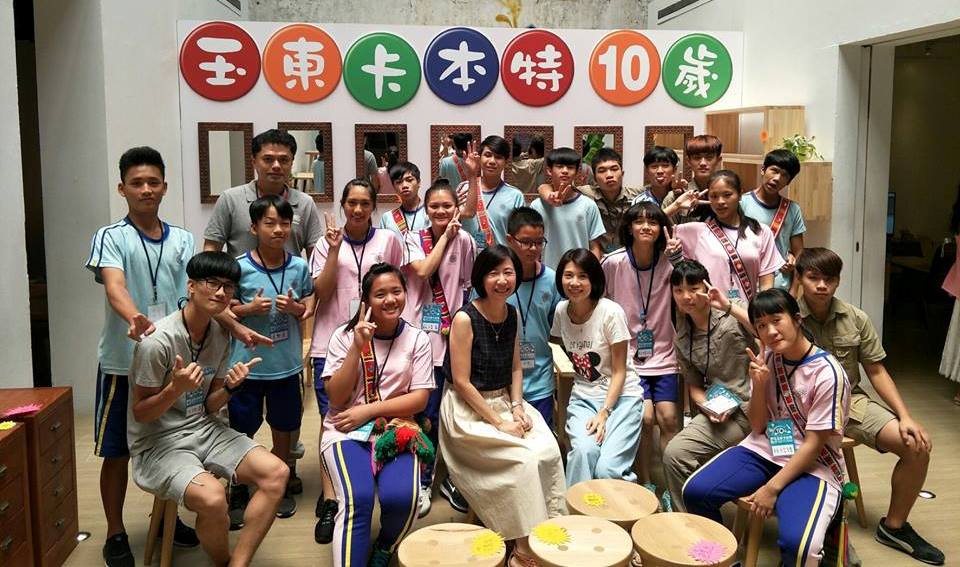 When June and July roll around, it's time for the Yu-Dong "Kabenteh" Exhibition. "Kabenteh" is a transliteration of the English word, "carpenter."
The exhibition is held at the Yu-Dong Jr. High in Hualien's Yu-Dong Township, where the entire student body of three grade levels is just over 100 students. The carpentry class is provides an opportunity to explore a possible career path, and each year about 10 students take part. The furniture displayed at the Yu-Dong "Kabenteh" Exhibition is all built by the students themselves, but the instructor behind their work is Mr. Wang Jia-Na, who represented Taiwan at a furniture-making competition in Amsterdam and won two gold medals.
After being mistakenly assigned to Yu-Dong Jr. High, Mr. Wang discovered that 90% of his students were from broken homes and had to help out financially, so they had little or no interest in school. Unwilling to watch them give up on education, and on themselves, Mr. Wang decided to start a carpentry class in hopes of helping the students develop self confidence. It took him ten years of raising funds and applying for scholarships to buy all the necessary equipment.
At the end of the first class, they held a furniture exhibit, and local officials heaped praise on the results. However, in the second year, funding was cut from NT$200,000 to NT$70,000. Without even enough money to buy the necessary materials it looked like lights out for the carpentry class, but a group of flight attendants heard about their plight and helped raise funds, find a location, and arrange for room and board.
That year, the students were able to attend an exhibition in Bopiliao (in Taipei's Wanhua district), a feat that impressed the Omexey Foundation, and led us to commit to providing scholarships for needy students. Since then, Omexey has never missed a year with Mr. Wang and his "Kabenteh" class.